Tripice
Tripe, in Croatian tripice, škembići or fileki, is a traditional dish of many countries such as Portugal, Spain, England, Italy and France all the way to Turkey and China. It can be prepared in various ways and there are numerous distinct recipes; in Spain and Portugal they prepare tripe with mushrooms, and in France and Italy with wine or tomato sauce. In Croatia, however, the preparation of tripe might be slightly different. Due to historical factors, German, Italian and Turkish (Ottoman) cuisine have left deep traces on our gastronomy, so our tripe dishes were being invented under the same influences. You can make tripe soups, tripe goulash and stuffed tripe. There are also tripe risottos made of anglerfish and even tuna entrails.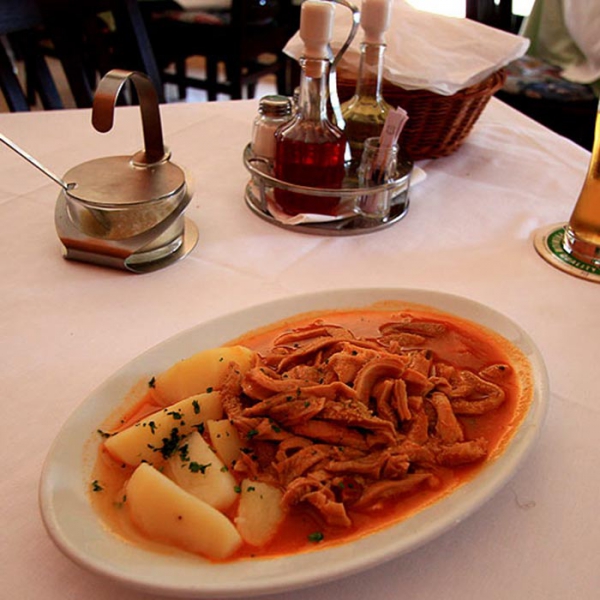 Arambaši
The history of arambaši can be traced as far back as to ancient Romans. The techinque of wrapping minced meat and cooking it in a juicy sauce was passed down throughout centuries. Many nations worldwide have their own version or have added their own particular touch to the meal, and so has Croatia. In the region of Slavonia we call it sarma, the name resembling to the one Turks use for a similar dish. And in Sinj, the dish is called arambaši (tur. haram 'rebellion', başı 'leader'). Arambaši is indispensable on the menu, especially for Christmas and New Year's Eve celebrations, Lady of Sinj and Alka of Sinj feasts. It is quite similar to sarma – minced meat is wrapped in sour cabbage leaves, only with arambaši the stuffing is roughly cut. It was created as a symbol of resistance to the Turkish invaders and has become widely known pride of the Cetina region's cuisine. The method of preparation is also on the list of protected intangible cultural assets of the Ministry of Culture of Croatia.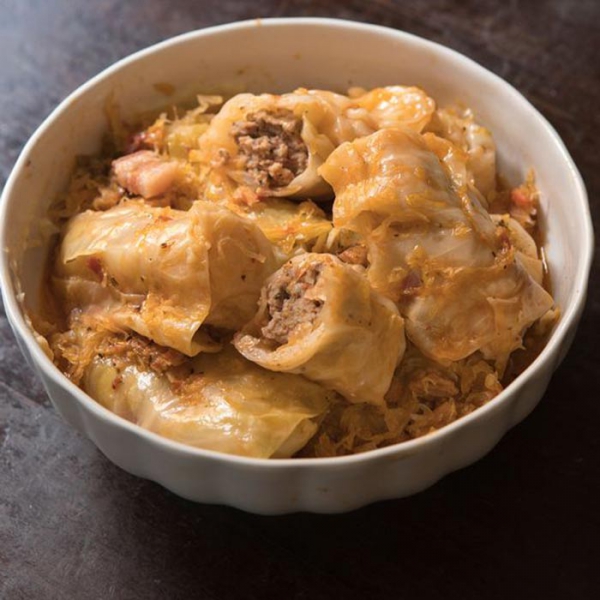 Black Risotto
Cuttlefish is a great gastronomic icon of Dalmatia, prepared in various ways, and the most famous recipe is black risotto. The origin of the dish is Italian; the recipe was probably invented under the influence of Venice and Trsat. The black coloring is extracted from the cuttlefish during preparation and it is added afterwards to the cooked risotto. The fresher the cuttlefish is, the more intense will black color be. This dish is for true lovers of everything that comes from the sea. Some people prefer it as a light appetizer, although it is nutritious and tasty enough to be eaten as a whole meal. In Dalmatia, the black cuttlefish risotto is sometimes prepared as a lean dish for Christmas Eve.