Zadar Cooking Class
The cooking class in Zadar spices its lesson with many cultural influences that have crossed paths here.
Location: Zadar
Food theme: Modern twist on classics
Duration: Half Day
Period: All Year Round
Children friendly: Yes
Max number of guests: Up to 15
INCLUDES: Hands-on Cooking, Lunch with Wine
Ravni Kotari
The town of Zadar, with its many culinary traditions, owns much of its fresh fare to the green region in its backdrop, known as Ravni Kotari. This fertile bit of the Dalmatian coast is a heaven for gardening and fruit growing, and remains largely oriented to agriculture in the present day, feeding not only the region, but also much of Croatia. From livestock fairs to international gallop races, the traditional lifestyles thrive here. But Ravni Kotari also abounds in diverse historical sites, vividly illustrating the region's exciting history. Among others, you will find the pre-Roman Asseria, the Venetian tower Osridak and the Turkish Maškovića Han sites around here.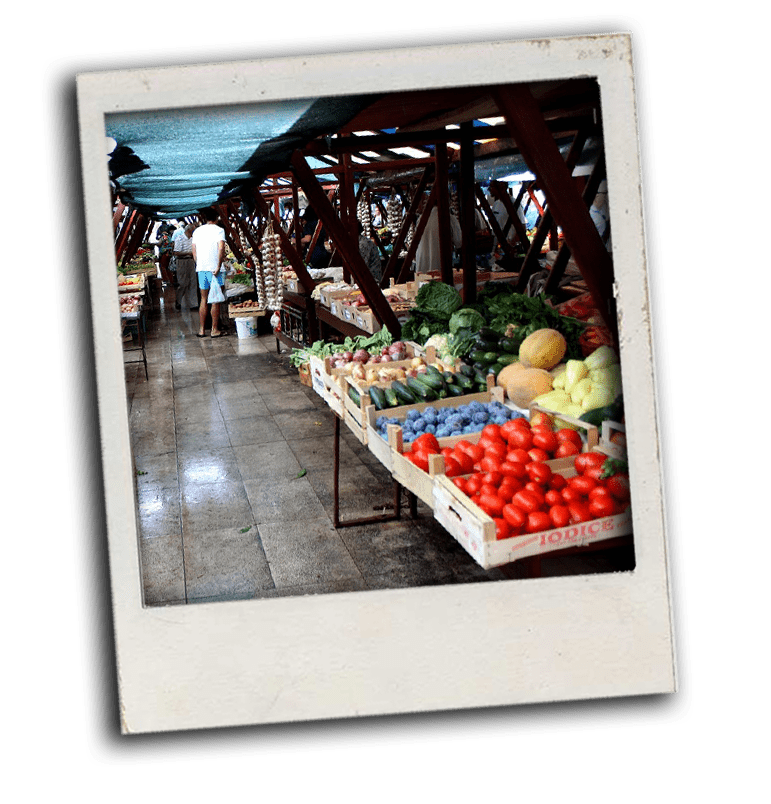 Start with an espresso
As many things start in Croatia! At a longstanding local café on the main square, find not only great coffee but an early-Romanesque church! What a way to start the day – immersed in a favorite local pastime glimpsing into Zadar's stunning heritage!
Walking tour of Zadar and its markets
With a licensed guide, discover the bits of Zadar you otherwise wouldn't know existed. After the historical sites, head to the open-air markets, where Zadar's hinterland comes together with the Adriatic Sea. It's a stroll of temptations, and your biggest challenge for the day might be choosing the right fare for lunch. What are you in the mood for?
Explore the abundance
There are so many choices in Zadar: from fresh seafood to hinterland lamb, to hard cheeses from Pag, to the soft ones from Velebit Mountains, from honey to liquors. With your guide explaining them all, choose the ingredients for your lunch and head to the kitchen.
Zadar cooking class
With the guidance of your local chef, whip up some traditional specialties from the ingredients that you purchased on Zadar market. Pick up some tricks of the trade, some cooking methods and then, most importantly, savor the fruits of your labor!
Private tours only. Guests outside your group cannot join the tour.
The images on this page are illustrative and the actual offer at the venues might differ.
Not all dietary preferences may be accommodated.
Maraschino anyone?
Zadar is the home of once-famous Maraschino liquor made of very unique and very local Maraschino cherry.