Dubrovnik Olive Oil Tasting
Taste unique Croatian olive oils and enjoy an olive-oil themed brunch right at the source: in an olive grove
Katja
Katja, your olive tasting host, is many things, but the commom thread to all is her infinite love of beauty. By vocation, Katja is a hair stylist – best known for her keenness on healthy and natural products. Living in Trsteno, just by the stunning Botanical Garden, she tends a beautiful garden herself, filling it with local veggies but also unique plants. She enjoys creating feasts of fresh seasonal ingredients, and teaching the curious abut local traditions in her cooking classes. But the most beautiful thing about Katja is her warm smile, which will make all the difference when you visit her.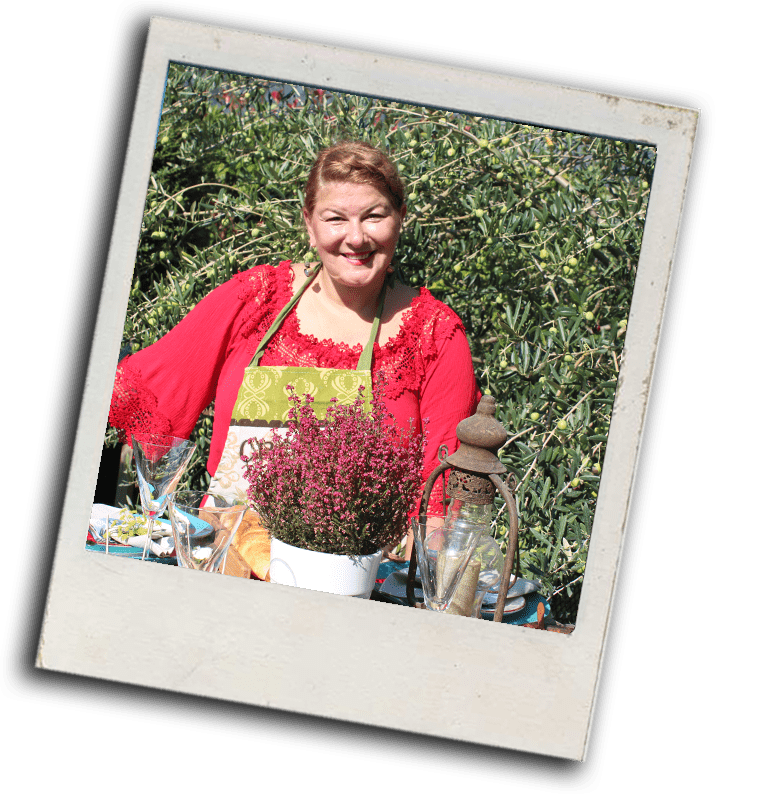 In the shade of an olive tree
Minutes away from the charming oasis of Trsteno, at an old family estate, sits an ancient olive grove where some trees are over 250 years old. There is wisdom in its shade and you will enjoy it.
Taste your host's own olive oils
Your host Katja's family owns and tenders the olive grove, as well as produces their own olive oil. At an outdoor table, you will have a chance to sample two of their olive oils and one from Istria – a chance to contrast the north and south of the Croatian coast.
Tasting the olive oils is just an introduction. Katja is the queen-foodie, whose creativity is the underlining flavor of the day. Delve into a brunch-spread of specialties prepared from olives and with olive oil, from salty to sweet. This magical ingredient is just incredibly diverse!
Exclusively with Culinary Croatia
Enjoy this unique chance to marvel at an ancient tradition, its fruits and dishes and present day, in the company of a truly unique local host, Katja!
Only private tours on request. No group tours to join.
Images on this page are for illustration purposes only and the actual offer may differ.
Not all dietary preferences can be accommodated.
Bring the kids along!
An olive grove is a perfect place for kids to enjoy nature and outdoors while learning little secret about living here. The brunch can include kids-tailored dishes!