Reviews
Reviews
At Culinary Croatia, we like to eat well. We also like to try out new places so we often eat out. But we review only the ones worth visiting! Listed below, find the fruits of the decades of our dining and wine-ing: this collection of restaurant reviews stars the places in Croatia you might want to consider visiting during your stay, whether for food, wine, service or all of the above.
Noel, Zagreb
Here comes a restaurant that brings fine dining to another level. Characterized by a modern approach to European cuisine, Noel is a type of a restaurant you go to when you really want to treat yourself. The place is luxurious and classy and the staff noticeable just enough to provide you with a pleasurable service. They offer outstanding meals prepared with top quality ingredients and an exceptional wine list. The creative and innovative concept of fine cuisine gives Noel a special place in local gastronomy scene. Moreover, Michelin recognizes it as a "high-quality cooking restaurant that is worth a stop".
Web & Contact: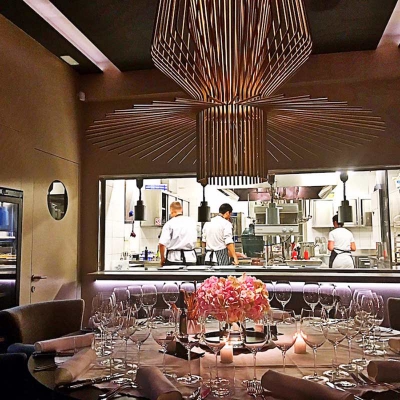 Batelina
A distinguished tavern in Banjole owned by Skoko family welcomes all fish and seafood lovers. They pride themselves in serving fresh produce directly from the sea, meaning that what is fished out that day will be served on your plate. And who wouldn't like this idea of spontaneity that accompanies Batelina's personality? Self-made chef David Skoko prepares food that is interesting, simple and tasty and menus are explained verbally to the guests. Their wine choice is that of local wineries. Join playfulness, originality and competence with a family concept and warm service and you will most certainly get a delightful experience!
Web & Contact:
Address: Čimulje 25, 52100, Banjole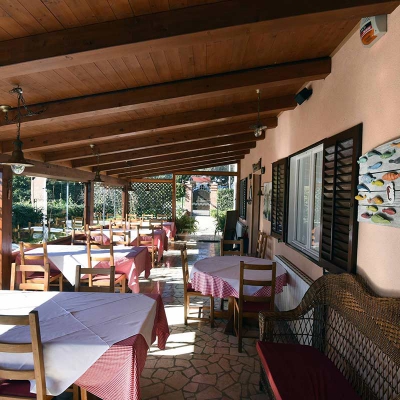 Laganini
Laganini consists of three main components: Heavenly ambiance, distinctive culinary delights and the ever beating "heart" of Laganini itself; the staff. The team comes together time and time again to create an exceptional atmosphere where each and every one of the guests can feel like they are having an experience of a lifetime. This unique Lounge bar and Fish house, recognized as one of the most exclusive Croatian restaurants, offers a great variety of seafood specialties. With its tradition of almost fifty years, it attracts numerous gourmet cuisine lovers. It's located in a small uninhabited tourist resort on the island of Sveti Klement on Pakleni Islands. Visit Laganini to taste delicious meals and enjoy the sunset while sipping your favorite cocktail.
Web & Contact: