Reviews
Reviews
At Culinary Croatia, we like to eat well. We also like to try out new places so we often eat out. But we review only the ones worth visiting! Listed below, find the fruits of the decades of our dining and wine-ing: this collection of restaurant reviews stars the places in Croatia you might want to consider visiting during your stay, whether for food, wine, service or all of the above.
Monte, Rovinj
Originality, innovativeness and creativity are just some of the characteristics of this exquisite restaurant. Monte was the first Croatian restaurant to receive the Michelin star and deservingly. Not only does the chef Danijel Đekić bring the best out of the local ingredients and make food that looks amazing, but he also takes haute cuisine to another level! Contemporary culinary techniques are used to combine colors, textures and ingredients which then results in delicious meals that are hard to forget. Monte's concept of fresh high cuisine is inspired by local nature and Istrian rusticity and is a guarantee of great quality experience for all those open to it.
Web & Contact: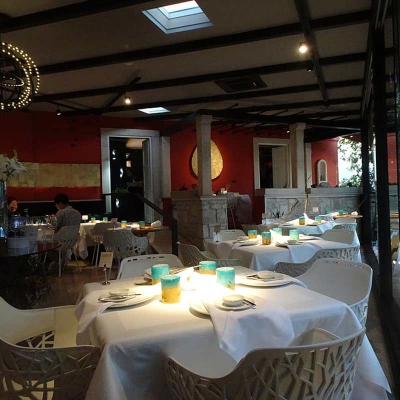 360
This appraised dining restaurant situated along the medieval walls of Dubrovnik welcomes all lovers of quality food, offering only the best flavors of Dalmatia and the very city of Dubrovnik. 360's menu is characterized by refined mix of traditional and modern, a "skillful play of contrasts and textures" framed in old French school cooking techniques. The chef, Marijo Curić, recent winner of the Michelin's star and his prepared team harmoniously work hard to provide the greatest possible service to their guests. Even though immensely proud of the Michelin recognition, they remain focused on providing an incredible experience by keeping their service, food and wine choice impeccable each and every night.
Web & Contact: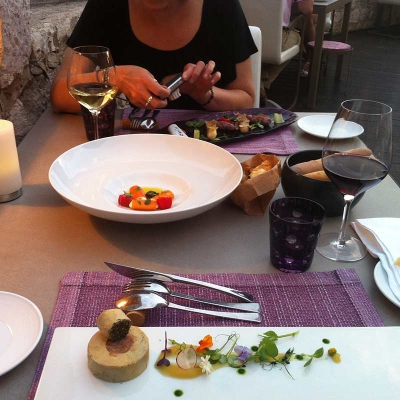 Pelegrini
Food prepared in Pelegrini is more than just a meal. Their philosophy lies in providing the guest with a unique and unforgettable experience, which is precisely what makes them different from other restaurants. They take pride in their gastronomic heritage which is rich with the influences of empires that once ruled the region. The restaurant is situated in the very heart of the city facing the cathedral of St. James. Creative and innovative preparation of traditional Dalmatian ingredients results in superior signature dishes. Their wine list consisting of the best labels from Croatia and quality food and great atmosphere make this restaurant a very special place where an amazing gastronomic experience is a sure thing.
Web & Contact: