Cooking with Chef Renato
Croatia's awarded chef Renato Kraljev brings you the secrets of Zadar region in this superb cooking class!
Location: Zadar region
Food theme: Modern Twist on Classics
Duration: Half Day
Period: All Year Round
Children friendly: Yes
Max number of guests: 8
INCLUDES: Transfer, Hands on Cooking, Lunch with Wine
Chef Renato!
One of the most experienced and awarded chefs in Croatia, Renato Kraljev brought the cuisine of Zadar region under the spotlight, both in his cookbook and through his professorial work at the Zadar High School of Hospitality. Always at the forefront of showcasing traditions, Renato has cooked for ambassadors, diplomats and many well-known faces. This is why Renato's cooking class is not your average trip to the market and a kitchen, but a deeply cultural journey directly into the country's soul, the place where all the zest of the true Croatian living resides.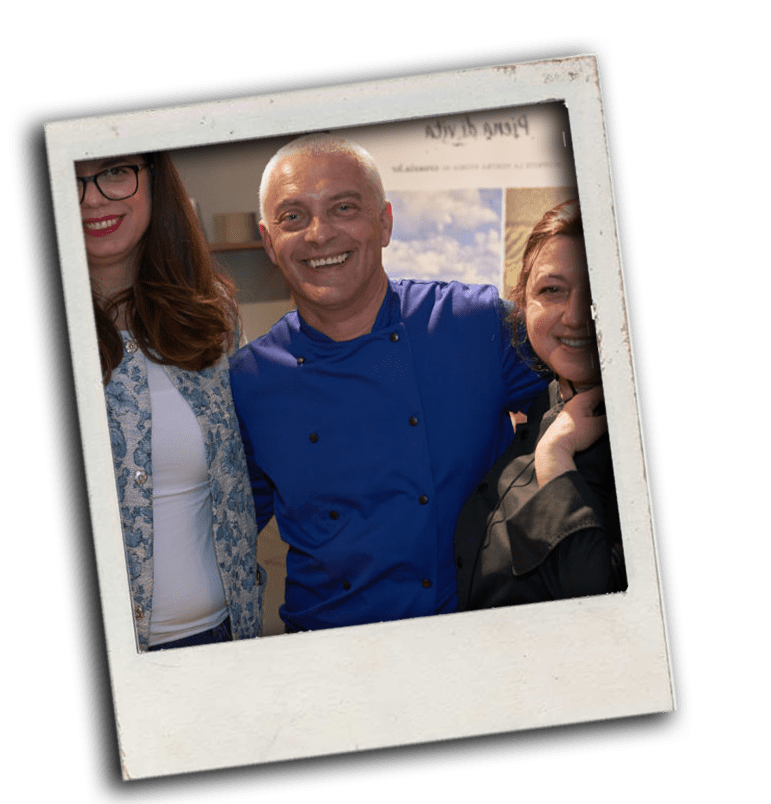 A lesson on Zadar foodie culture
For Renato, cooking is a journey which begins in the mind, and can only be bound by the location and the season. Eating food is joyous, but to truly grasp the essence, you must understand the history of the region, the origins of the food and the process of cooking.
Create the menu on the market
Your day with Renato will start with a visit to the local green and fish markets. With Renato very much at home here, you will not only experience the season in full bloom but will also get the daily scoop of local gossip! As you learn about authentic ingredients, create the menu the spot, then choose some local vintages to go along from Renato's favorite wine shop.
Roll up your sleeves or watch from the side
In the kitchen, you can choose whether you want to partake in the cooking or prefer to take in the chef's mastery from the side. As several different dishes are prepared, dive deeper into Renato's abundant knowledge of local foods, preparation techniques, and everyday tidbits.
Enjoy the process slowly
If you do this, you will have mastered Renato's most important lesson – the wholesome appreciation of everything the food gives us. Toast with a carefully paired glass of wine, and work your way to the dessert.


Only private tours on request. No group tours to join.
Images on this page are for illustration purposes only and the actual offer may differ.
Not all dietary preferences can be accommodated.
Market Walk
Zadar's green market is one of the richest in the country thanks to the neighboring Ravni Kotari region. The area is ideal for growing all sorts of fruits and vegetables due to fertile soil, plenty of water and the great Mediterranean climate!