Hiking and Cooking in Split
This Dalmatian culinary adventure immerses you in the authentic life of one special local who will welcome you in his rustic home in the small mountain village to teach you ancient cooking skills.
Location: Split, Dalmatian Hinterland
Food theme: Traditional
Duration: 5 to 6 hours
Period: May to October
Children friendly: Yes
INCLUDES: Private transfers, local guide, hiking, hands on cooking, meal with wine
Soparnik!
This ancient specialty is said to date back to the Ottomans but was so perfected in the region of Poljica, that it is today protected as Croatia's Immaterial Cultural Heritage with a mark of origin. Its dough is simple, made of flour, salt, a bit of olive oil and water. The savory mangold filling is spiced with chopped spring onions, parsley, salt, pepper. The thin-crusted pie is then baked directly under embers, and when ready, sprinkled with olive oil infused with garlic. Once referred to as the poor man's food or Lenten food, today soparnik is a specialty not to be missed when around Split!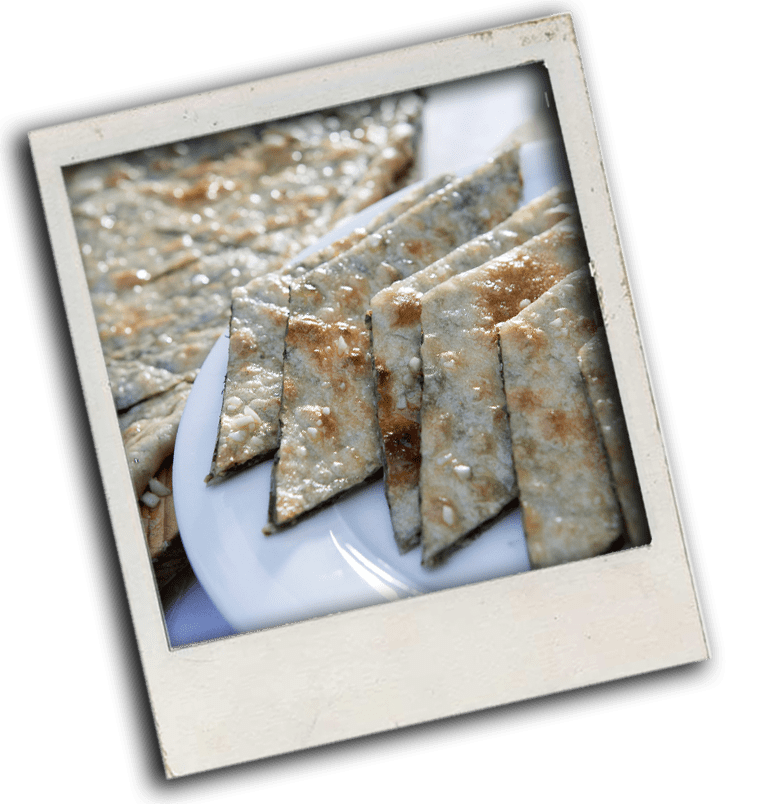 Off-the-beaten path cooking experience
Arriving from Split with your chauffeur, head over the mountains above the stunningly beautiful town of Omiš to find Truše, a petite and nearly abandoned village. At the end of the village, reach a small, 200-years-old Dalmatian stone house, where you will spend the day with Chef Rino.
Inside a local home, a lived-in museum
The chef's house is a living testament to the rich and engrossing history of this Dalmatian village. The objects which Rino has collected over the years testify to the arduous work which happened on the barren land here. Knowing that the land here doesn't give a lot, you might find yourself amazed with what happens next.
Master ancient cooking skills
First, try your hand at making soparnik, an old specialty of Poljica. Next, take up peka, the ancient way of preparing meat and potatoes under a bell-shaped lid. A very popular way of cooking around Croatia, peka allows you to socialize around the fireplace while tasting tidbits like prosciutto and cheese. And local wines, of course! In the end, make a traditional Dalmatian desert, fritule. These balls of deep-fried dough sprinkled with sugar will be easy to recreate at home!
Work off your lunch with an easy hike
If you like working for your lunch or stretching after it, hike to the church of Our Lady of the Snow, nearby Rino's property. This easy walk rewards with unforgettable views of the Cetina River canyon, and the vistas stretch as far as the island of Brač, sprawled out across the beautiful Adriatic.
Only private tours on request. No group tours to join.
Images on this page are for illustration purposes only and the actual offer may differ.
Not all dietary preferences can be accommodated.
For Big Groups...
This program is ideal for culinary teambuilding. Up to 50 guests can be accommodated at Chef Rino's tavern for cooking, drinking, music, fun!