Ivona's Secret Bay
Sailing the Croatian Coast a la Carte!
Location: Central Dalmatian Islands
Food theme: Cooking Seafood
Duration: Full day
Period: May to October
Children friendly: Yes
Max number of guests: Up to 6
INCLUDES: Hands on Cooking, Lunch with Wine, Sailing
Ivona!
The energy of Ivona, your host, licensed skipper and chef, is contagious. Adventurous, energetic and curious, Ivona has been infatuated with the sea from as early as she can remember. She first started sailing with her father, and eventually became so good that she joined FRAPA Women's Sailing Team where she is still an active member. Her love for the music of the seas and winds inspired the name of her sailing boat: Adriatic Melody. Ivona's passion for the sea is complemented with her love for food, which she expresses through preparing visually compelling, simple dishes that celebrate fresh local ingredients.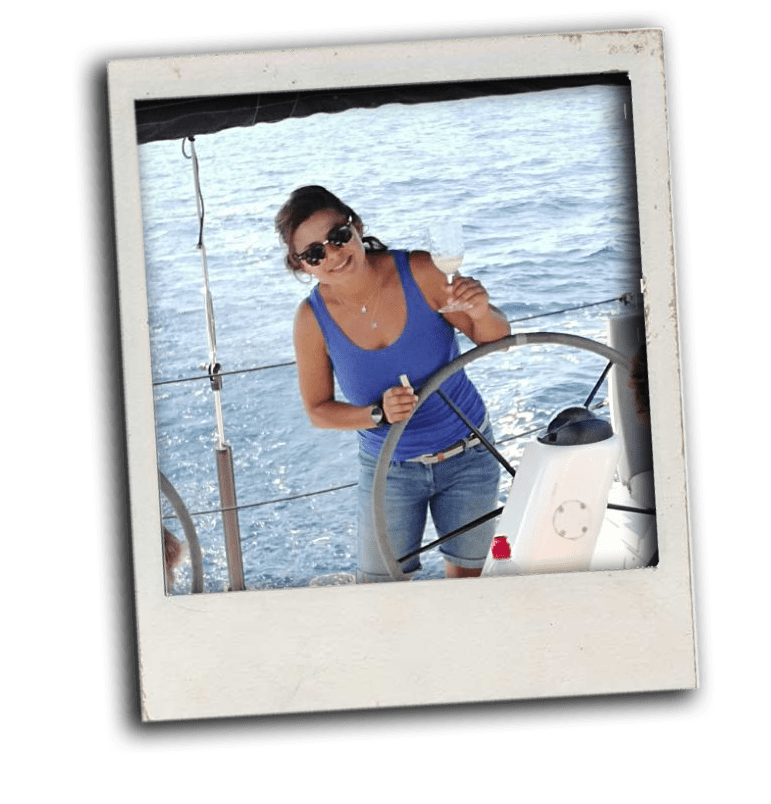 Pick an island
Among 1244 Croatian islands, the constellation of the Central Dalmatian ones, spread out before Split, is a true paradise for foodie sailors. Brač, Hvar, Šolta... each island is very unique, and picking just one might be the greatest challenge of the day.
Your female captain is a chef, too
In the company of your youthful and highly experienced skipper, who is also a very creative chef, explore the feel and the flavors of the Adriatic coast. Ivona is at home here and knows all the secret bays and secluded beaches so you will enjoy a very private experience of the unspoiled Adriatic.
Cook and sail
Enjoy the open sails, the stunning landscapes and the divine wine, then find a bay to anchor in and roll up your sleeves. From fresh fish, seasonal fruits and veggies to herbs like sea fennel, options are innumerable and the choice is all yours. Don't let Ivona's relaxed cooking style fool you: this magical woman might just dive in and whip up some ingredients straight from the sea bottom!
That's how we roll in Dalmatia
This cooking class experience packs in the true essence of Dalmatia: crystal clear waters, wind in your sails, swimming and snorkeling, good times with some simple seafood and wine. If you lived here, this would happen at least once a week. Consider it.
Only private tours on request. No group tours to join.
Images on this page are for illustration purposes only and the actual offer may differ.
Not all dietary preferences can be accommodated.
Not suitable for guests with motion sickness.
Want More Than One Day?
If one day of sailing is too short for you, Ivona is happy to take you around the Dalmatian coast for a few days. Everything will be the same - the food, the sailing, nature - but you will enjoy longer!